TO SEE A LIST OF OUR CURRENT OPENINGS, PLEASE VISIT OUR RECRUITER BOX 
https://higbeeassociates.recruiterbox.com
FIND OUT WHY PEOPLE LOVE TO WORK AT HIGBEE & ASSOCIATES
APPEARANCE ATTORNEYS
Higbee & Associates seeks ongoing relationships with attorneys who have a track record of courtroom success. If you are licensed in one of the 14 states we serve and want to help us achieve our client's goals, please click here to apply. Someone will contact you with more details as soon as your services are needed.
LAW CLERK (Part-Time)
Higbee & Associates seeks a law clerk to assist with legal research and document draft. A grade of "B" or higher in legal writing is required. Casual work environment and flexible schedule. To apply, please email your resume and a cover letter to [email protected].
INTERN PROGRAM
The Law Firm of Higbee & Associates Internship Program gives students and those seeking to gain work experience the opportunity for hands on experience working in a dynamic law firm. The internship program has eight distinct tracks: six tracks focusing on law, one track focusing on Web & Graphic Design, and a Human Resources track. Click here for information.
---
CORPORATE CULTURE
We are a rapidly growing law firm with more than 50 employees in our 9th year. The law firm's goal is to not only have employees play an important role in its success, but to also provide them with opportunities to develop their professional skills and be a part of a team of people who have fun while working to fulfill the law firm's mission.
Excellent working conditions
Career advancement opportunities
Flexible working schedules
401 (k) plan
Medical/dental/vision benefits
Bereavement pay
* Benefits vary depending upon full or part-time status.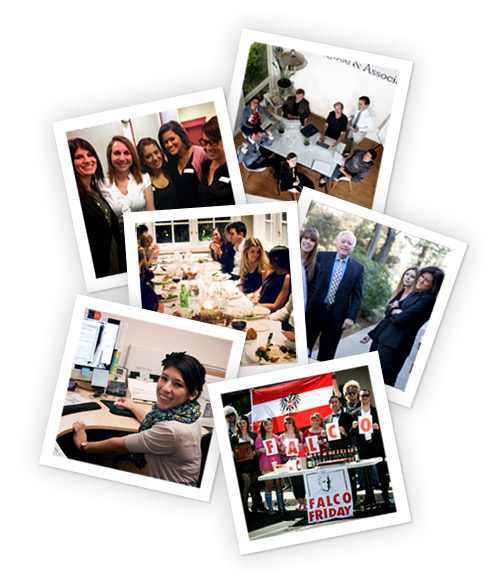 IMPORTANT LEGAL MUMBO-JUMBO
We are an equal opportunity employer, meaning that we do not discriminate in favor of or against anyone based on age, race, religion, gender, ethnicity or any other legally protected class. We accept applicants of all educational background, but preference applicants from the University of Utah.
Job description, duties and hours are subject to change.