Lex Machina, an industry leader in law firm analytics, named the Law Firm of Higbee & Associates as one of the top 100 most active copyright litigation law firms in 2016. Lex Machina helps clients find top law firms in various legal fields by analyzing a wide range of data. The Higbee & Associates Copyright Division helps protect the copyrights of a wide range of artists, including, but not limited to, photographers, authors, musicians, and painters.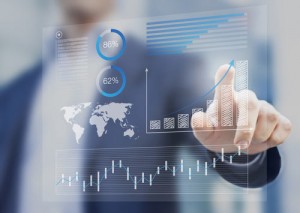 "We are proud to help protect the rights of creative professionals by enforcing their copyrights," said Naomi Sarega, an attorney in the Higbee & Associates Copyright Division. "Being included on the top 100 list shows that we are serious about our work and doing things right."
"2016 was a very good year for our Copyright Division," said Mathew Higbee, the law firm's founder. "With the constantly growing list of talented artists that we represent, we expect to be on this list for many years."
The Copyright Division represents creative professionals from around the world, helping them protect their creativity by helping them get compensated for unauthorized use of their work. For more information on how our copyright attorneys can help you, please visit http://www.higbeeassociates.com/practices/copyright-law/copyright-infringement-attorneys.
With Lex Machina's annual report recognizing Higbee & Associates, the Copyright Division is well on its way to continued success defending artists' intellectual property for years to come.
Higbee & Associates has offices in 16 states. Its national headquarters is in Santa Ana, California.
The list is published each December by Lex Machina. Lex Machina is a LexisNexis Company.