Recordgone.com, a division of the Law Firm of Higbee and Associates, recently defended an appeal of a granted California expungement. The question in the case was whether a conviction for an attempted violation of section 288(a) could be expunged under Penal Code section 1203.4. The trial court granted the expungement motion in 2012, and the District Attorney appealed. Oral arguments were recently heard at the Sixth District Court of Appeal, and the Court unanimously upheld the trial court's order granting the expungement.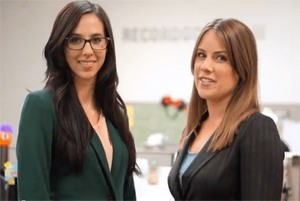 In 2008, the defendant pleaded nolo contendere to attempted lewd or lascivious act on a child under 14, a violation of Penal Code section 288(a). In 2012, after he successfully completed probation, defendant filed a motion seeking to have his case dismissed (expunged) pursuant to Penal Code section 1203.4. Section 1203.4 provides that a defendant can withdraw a plea of guilty or nolo contendere and receive an expungement from the court upon successful completion of probation.
California Penal Code Section 1203.4
If a defendant has satisfied all the terms of probation, a trial court does not have the discretion to deny a 1203.4 motion, unless one of the exceptions enumerated in section 1203.4(b) applies. Section 1203.4(b) provides that certain sex offenses, including "any violation of … Section 288," are not eligible for an expungement. Penal Code section 1203.4 does not expressly prohibit the expungement of attempted violations of the sex offenses provided in that section. The District Attorney argued that a conviction for an attempted violation constitutes "any violation" for the purposes of the expungement statute.
The Appellate Court's Decision
In reaching their decision, the appeals court considered the explicit wording of the statute and the Legislature's intent when enacting the exceptions in California's expungement statute. The plain language of the statute does not provide that those convicted of attempted violations are prohibited from receiving expungement relief. An attempt is a separate offense and is not considered a violation of the section involving the completed offense.
The legislative purpose of enacting the exceptions for sex offenses in subdivision (b) of section 1203.4 is to "prohibit persons convicted of specified sex offenses" from expunging his or her record, and thereby conserving resources that would be required to handle petitions filed by those convicted of sex offenses. Excluding attempts from the section 1203.4(b) exceptions does not lead to an absurd result, because attempted crimes are regularly punished less severely than the completed crime.
More information on California expungement can be found here.  Attorney Jennifer Strange argued the case.  Attorneys Mathew Higbee and Ray Ngo and paralegal Katie Gemmill also assisted with the case.