People who have had their criminal record sealed by Ohio courts may have an easier time finding jobs thanks to a recently implemented state program. This first in the nation service gives former offenders the option to pay $45 to have their record removed faster from background check company databases, through a service with Higbee & Associates, thus increasing their chances that they will pass a background check.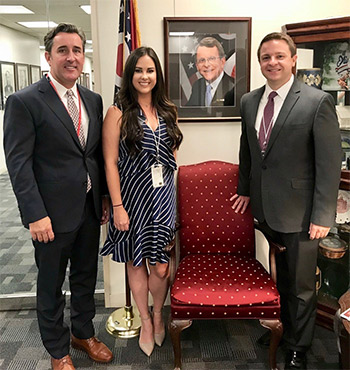 Once records are sealed or expunged they are not supposed to show up on background checks. The service is designed to help reduce the problem caused by background check companies not having a way to economically and quickly receive notice when criminal records are sealed or expunged. This problem often results in background checks reporting details about records up to a year after the record has been sealed or expunged by the courts.
Attorney Mathew Higbee, whose law firm, Higbee & Associates, administers the service through its RecordGone.com division, says that expunged records often appear on background checks because many background check companies use data that is purchased once a year from the courts, and courts do not notify background check companies when the data changes as a result of a record being expunged. "It is not uncommon for expunged records to appear on background checks for up to a year after they have been expunged by the court. This causes a lot of disappointment and heartache for those who are out there trying to get a job or better housing," said Higbee.
While the problem of expunged records appearing on background checks is a national problem, Ohio is the first state to try to provide an effective and affordable solution. "This service is funded by the applicants, so it does not cost the taxpayers money to fulfill the service. It will save taxpayers money in the long run as it helps people get back to work faster and reduce the chances of recidivism," said Higbee.
Attorney Paul Hecht, who is the supervising attorney at RecordGone.com, said he thinks other states may follow Ohio's lead. "We have seen first hand how the benefits of this service can help dramatically improve lives and help deserving people get back to work or find better and safer housing. It makes sense for other states to offer the service," said Hecht.
Those who wish utilize the service must pay $45 when they submit their expungement paperwork to the court. The service is a result of a law, Ohio Revised Code 109.38, which was passed in 2017.
Additional information about the program can be found at http://www.recordgone.com/expedited-record-update-service.htm.