The Law Firm of Higbee & Associates is expanding its copyright enforcement services to 16 new countries.   The firm expects that the international expansion will provide a significant increase in the revenue its clients receive from copyright enforcement.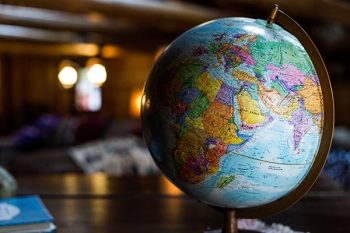 Higbee & Associates, who is one of the most active enforcers of copyrights in the US, had previously only offered enforcement services in the US.   Law firm founder, Mathew Higbee, says he expects international enforcement to increase to 20 countries by the end of 2019.
"We represent some of the world's best photographers and most prestigious agencies.  Their work is infringed all over the globe.  We are excited to increase our ability to help them fight copyright infringement outside of the US," said Higbee.
The firm will be partnering with law firms and copyright enforcement agencies in other countries. The firm's clients will be able to use the firm's online software to see detailed, up to the minute notes and have interaction on every case, regardless of what country it is in or what international firm is handling it.
The initial international expansion will include Austria, Belgium, Brazil, Denmark,, Finland, France, Germany, India, Ireland, Luxembourg, Netherlands, Norway, South Africa, Sweden, United Arab Emirates and the United Kingdom of Great Britain.
Higbee & Associates provides clients with free reverse image search services, free copyright registration assistance and extremely competitive contingency rates. The firm has collected nearly $25,000,000 for its clients since 2015.