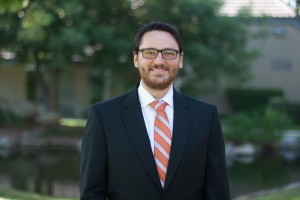 Since the Supreme Court overturned the Defense of Marriage Act, commonly known as DOMA, many same-sex couples have reacted by taking advantage of the new immigration benefits that became available overnight. Others have been skeptical and somehow led to believe that DOMA only applied to certain individuals who were already married in a marriage equality state. Despite statements by the Obama administration, articles by constitutional lawyers, and wide-ranging reports from the media, some still refuse to believe because it sounds "too good to be true."
On July 17th, 2013, the Board of Immigration Appeals (BIA), the body responsible for appellate review of all immigration matters nationwide, handed down a decision that makes it clear that all provisions of the Immigration and Naturalization Act must recognize same-sex couples. While the Board was in the midst of an appeal by a same-sex couple lawfully married in Vermont, the DOMA decision was handed down. This instantaneously allowed the BIA to sustain the appeal and remand it for approval of the couple's immigration benefits. In doing so, the BIA stated,"This ruling is applicable to various provisions of the Act, including, but not limited to [fiancé and fiancée visas], [immigrant visa petitions], [refugee and asylee derivative status],…[cancellation of removal], and [adjustment of status]." Matter of Zeleniak, 26 I&N Dec. 158 (BIA 2013).
In short, this means that any benefit or application available to an opposite-sex couple prior to the DOMA decision is now available for same-sex couples. To enjoy these benefits, spouses will need to marry in one of the thirteen states that currently recognize marriage equality. Once married, the federal government will recognize the marriage no matter where the couple lives. They must only have a valid marriage under the law of the state in which it was celebrated.
Mark A. Naugle is an immigration attorney for Higbee & Associates in Orange County, CA.  He can be reached at (714) 617-8395.