American XO filed a copyright case against Benny Blanco, Ed Sheeran, Khalid, and Halsey over the 2018 hit "Eastside". The complaint alleges that the megahit infringed on American XO's 2015 song Loveless.
The complaint was filed May 24, 2021 in the Central District of California. American XO is represented by The Law Firm of Higbee & Associates and The Law Firm of Lowe & Associates.
Excerpts from the complaint:
Both the Loveless Riff and the Eastside Riff comprise of identical two note dyads of identical note intervals played over identical beats. Both Riffs are played on guitar and require identical finger positions. Both Riffs contain an identical slide of the fingers up the neck of the guitar between the second and third dyad. Both Riffs also contain guitar feedback played after the fourth dyad.
When transposed to the same key, the Loveless Riff and the Eastside Riff are musically identical: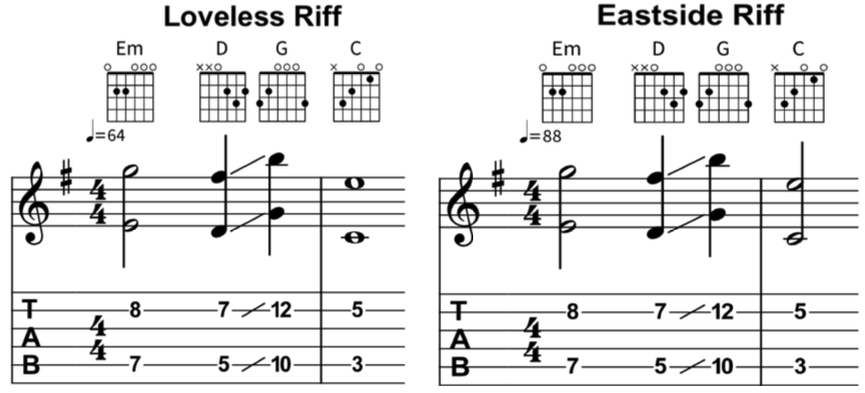 The songs are sampled and compared on this video: