Let us help you get justice!
If you or a loved one is facing detention and/or deportation, we can help. Our experienced deportation attorneys have helped hundreds of immigrants stay in this country. Don't lose everything you have worked for. We will fight for you and your family.   We serve all of southern California.
Benefits of Hiring Higbee & Associates
Our deportation attorneys are some of the best.  Not only are they experienced and knowledgeable, they are passionate about protecting the rights of immigrants and their families.
Hire us, and we will get it right the first time.
Experienced & Knowledgeable Attorneys
We serve all of southern California (Offices in LA, Orange County, San Diego & Riverside)
Committed To Your Success
Flat-Fee Pricing
Flexible Payment Plans
Case Status Update Available 24/7
Attorneys On Call 7AM – 10 PM PST
Take Advantage of Obama's New Policy With Deferred Action
 If you are under the age of 30 and are currently in deportation proceedings, you may be eligible to stop your deportation and get a work permit. See the FAQ below for eligibility requirements or call our immigration attorney for more guidance.
Don't Get Deported!
Deportation tears families apart. The children of deportees are often the ones who suffer most.
Deportees will have a 10-year ban from entering the United States. Waivers are only available in extreme circumstances.
Those who are deported and come back to the U.S. illegally will have a lifetime ban from entering the United States. There are no waivers available for lifetime bans.
If deported, the physical presence accrued for cancellation of removal eligibility will be lost.
Those who are in the U.S. with a deportation order can be removed immediately without the opportunity to speak to a judge. Any minor contact with police or immigration could mean immediate removal.
An Experienced Attorney Gets Results
When you attend your immigration hearings, you will be facing aggressive and experienced government attorneys.  Their sole objective is to get you removed from the U.S. as quickly as possible.  You need our attorneys to vigorously protect your rights and interests.  Our attorneys care about you and the outcome of your case.  We will exhaust every effort to get you the results that you and your family deserve.
What We Can Do For You
Higbee & Associates represents individuals fighting deportation before the United States Immigration Court, Board of Immigration Appeals (BIA), and Federal Circuit Courts. If you are detained by ICE or have been placed into removal proceedings, you may qualify for a work permit, permanent residency, or to have your case administratively closed.
About Removal Proceedings
Removal proceedings constitute the mechanism by which the government attempts to force the departure of a foreign national from the United States.  Removal proceedings take place in the United States Immigration Court.  Immigration Court proceedings are administrative.  The proceedings lack many of the requirements and safeguards of state and federal courts.  Removal proceedings are overseen by an Immigration Judge. A person may be placed into immigration proceedings following arrest for a criminal violation, upon the denial of an immigration benefit, or on any other determination that an individual is in the United States in violation of the law.
Initiation of Removal Proceedings: The Notice to Appear
A person is placed into immigration proceedings by the service of a Notice to Appear (NTA) on that person and the filing of the NTA with the Immigration Court.  A person subject to removal proceedings is called a respondent.  The NTA must set forth the factual allegations and the legal charges made against the respondent.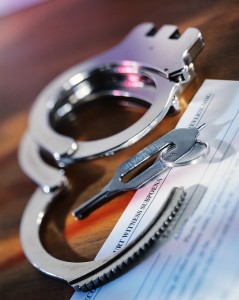 Detention: Custody and Bond
A person in removal proceedings may also be subject to detention by immigration officials.  If detained, the respondent may be released upon the issuance of a bond.  If the respondent is not granted bond or wishes to contest the bond amount, the respondent may request a bond redetermination hearing before the Immigration Court.
Seeking Relief Before the Immigration Court
During a Master Calendar Hearing, the Immigration Judge will ask the respondent to confirm or deny the factual allegations and legal charges raised in the NTA.  If the Immigration Court determines the factual allegations and legal charges are true, the court will find the respondent removable.  The court will then ask the respondent whether he or she is entitled to any form of discretionary relief.  Discretionary relief from removal includes grounds which may reduce the impact of leaving the United States to forgiving the respondent's illegal presence altogether.
Grounds of relief include, but are not limited to:
Termination – Termination of immigration proceedings because the allegations and charges are not supported by evidence.
Voluntary Departure – Permission to exit the United States without the consequences of being found removed or deported.
Adjustment of Status – Application to adjust status to that of lawful permanent resident assuming the respondent is eligible and a visa is immediately available.
Cancellation of Removal – Cancellation of removal for certain lawful permanent residents and other aliens who have resided in the United States for the required period (See INA 240A and former INA 212(c)).
Asylum and Withholding of Removal – Grant of asylum or withholding of removal for those with a fear of persecution.
At the individual hearing or merits hearing, the Immigration Court hears evidence for and against the granting of discretionary relief.  The Immigration Court then has authority to grant or deny relief.
Appeal to the Board of Immigration Appeals (BIA)
Adverse decisions by an Immigration Court may be appealed to the Board of Immigration Appeals (BIA).  The BIA has the authority to review certain discretionary decisions and the application of law by the Immigration Court.  The BIA may then affirm or reverse and remand the Immigration Court's decision.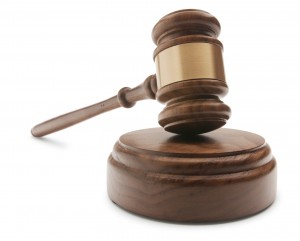 Appeal to the United States Court of Appeals
Adverse decisions by the BIA may be appealed to the United States Circuit Court of Appeals with jurisdiction over the case.  The Court of Appeals has authority to review findings of law made by the Immigration Court or BIA.  An adverse finding by the Court of Appeals may be appealed to the United States Supreme Court.
Importance of Hiring a Lawyer
If you or a family member has been detained by Immigration and Customs Enforcement (ICE) or are subject to immigration removal proceedings, it is important you seek the advice and representation of an immigration attorney. At Higbee & Associates, we will fight for you  to stay in the United States.
Frequently Asked Questions
Who is eligible for deferred action under Obama's new policy, announced on June 15, 2012?
In order to be eligible for deferred action, individuals must:
Be between the ages of 15-30;
Have entered the United States before age 16;
Have continuously resided in the United States for at least 5 years before June 15, 2012
Must have been present in the U.S. on June 15, 2012 and are currently present in the U.S.
Currently be in school, have graduated from high school, have obtained a general education development certificate, or are honorably discharged veterans of the Coast Guard or Armed Forces of the United States;
Have not been convicted of a felony offense, a significant misdemeanor offense, multiple misdemeanor offenses, or otherwise pose a threat to national security of public safety;
Individuals with prior orders of deportation may still be eligible if all other eligibility requirements are met.
Individuals must also complete a background check and, for those individuals who make a request to USCIS and are not subject to a final order of removal, must be 15 years or older.
What is deferred action?
Deferred action is a discretionary determination to defer (or stop) the deportation or removal of an individual. Deferred action does not give lawful status upon an individual. Those granted deferred action will be eligible to receive employment authorization for the period of deferred action, provided he or she can demonstrate "an economic necessity for employment." Deferred action can be terminated at any time at the agency's discretion (generally, upon commission of a crime). Grants of deferred action  will be issued in increments of two years with the opportunity to renew.
Unlawful presence will not be accrued while in deferred action status, but it will not get rid of any previous or subsequent periods of unlawful presence.
What is a "significant misdemeanor"?
A significant misdemeanor is a federal, state, or local criminal offense punishable by no more than one year of imprisonment or even no imprisonment that involves: violent, threats, or assault, including domestic violence, sexual abuse or exploitation; burglary, larceny, or fraud; driving under the influence of alcohol or drugs; obstruction of justice or bribery; unlawful flight from arrest, prosecution, or the scene of an accident; unlawful possession or use of a firearm; drug distribution or trafficking; or unlawful possession of drugs. 
If my request for Deferred Action is denied, will I be placed into removal proceedings?
Individuals who are denied Deferred Action will only have their case referred to ICE by USCIS if there is a criminal conviction on the individual's record or if there is a finding of fraud in the request.  Anyone with a significant misdemeanor or disqualifying offense should refrain from applying for deferred action since it could lead to potential deportation.
If I have a child who is a US citizen, can I obtain legal status?
You can do so under two circumstances:
If you child is over the age of 21 with the ability to support you, your child can file a residency petition on your behalf if you came into the US with a visa. If you did not enter the US with a visa, you may be eligible for a waiver that may allow you to adjust to legal status, or you may also adjust if you are 245(i) eligible; or
If you have been in the US for 10 years and you can demonstrate that your child under the age of 21 will suffer an exceptional and extremely unusual hardship if you are removed to your native country you may file for "cancellation of removal".
What is Cancellation of Removal?
Cancellation of removal is an immigration remedy available to some people faced with deportation. In exceptional cases, it will stop a person from being deported and award him permanent residency.
Who qualifies for Cancellation of Removal?
A person without legal status must prove that they have continuously resided in the US for a minimum of ten years, must demonstrate they have had good moral character for those ten years, and that their US citizen spouse or minor US children will suffer extreme and unusual hardship should the applicant be deported. Permanent residents convicted of certain crimes who are subsequently placed into removal proceedings may also be eligible for cancellation of removal. Permanent residents must prove they were continuously present in the US for a minimum of seven years and a lawful permanent resident for five years, and must not be convicted of an aggravated felony.
What is "Prosecutorial Discretion" and how can I get it?
In a memorandum issued on June 17, 2011, the director of ICE explained how prosecutorial discretion should be used. Prosecutorial Discretion is the power that ICE Agents and Trial Attorneys have to decide whether or not to place an immigrant into removal proceedings, whether or not to detain an immigrant, and whether or not to proceed with prosecuting an immigrant's case in Immigration Court. This discretion come from the recognition that ICE and the Immigration Courts do not have the capacity to deport every single immigrant in the US who is here in violation of the law, so they want to use their resources wisely and prioritize the deportation of immigrants who:
Pose a danger to the national security of the US;
Those with criminal convictions;
Those who have been ordered deported, but have not left;
Those who are recent arrivals who have less ties to the US; and
Those who have a history of consistently disobeying immigration law.
It is important to remember that Prosecutorial Discretion is NOT amnesty.  If you are not already in removal proceedings, DO NOT turn yourself in to request prosecutorial discretion.
How many people are in detention in and around Los Angeles?
There are approximately 3,000 men and women in federal immigration detention in the Los Angeles area:
Approximately 800-900 men are held in ICE custody at the Mira Loma Detention Center run by the Los Angeles County Sheriff's Department in Lancaster, CA.
Between 200-300 men and women in removal proceedings are held in ICE custody in beds rented from the Orange County Sheriff's Department in the Santa Ana Jail.
Around 200 men and women are held in ICE custody at the Jame M. Musick Facility run by the Orange County Sheriff's Department in Anaheim, CA.
Close to 450 men are held in ICE custody at the Theo Lacey Facility run by the private for-profit corporation GEO in the city of Adelanto in San Bernardino County, CA.
For a short period of time (less than 24 hours), individuals are held in the 'B18" center in the Federal Building in downtown Los Angeles. There are five large cells where varying numbers of people can be held;
ICE makes the decision of where to detain an individual and may do so without regard to the location of that person's family, lawyer, or community.
Am I eligible for a Bond if detained by ICE?
You may qualify for a bond if you can prove to the Immigration Judge the following:
You were not capture while crossing the border into the US;
You will attend all scheduled hearings before the Immigration Court;
You are not a danger to the community;
You have not participated in terrorist activities; and
You have not been convicted of a drug crime or an aggravated felony.
How do I pay an Immigration Bond?
To post an immigration bond for an alien being detained by ICE, you must post the bond at 300 North Los Angeles St. #7621, Los Angeles, CA 90012, Mondays through Fridays (except public holidays) between the hours of 9 a.m. and 4 p.m. Acceptable bond forms of payment are Cashier's Check from a bank or Postal Money Order. These must be made payable to the "U.S Department of Homeland Security."
What is an Aggravated Felony for immigration purposes?
Aggravated felonies include murder, rape, illicit trafficking in a controlled substance, money laundering in transactions in exceeding $10,000, firearms, explosives or arson charges, any crime of violence, whether against people or property, for which the term of imprisonment imposed is at least 1 year, theft offenses, "national defense" offenses (such as transmitting certain defense information), commercial bribery, counterfeiting, forgery, trafficking in vehicles with altered identification numbers, and perjury. Foreign convictions will have the same effect, where the term of imprisonment was completed within the last 15 years.
Consult With Our Qualified Deportation Attorneys!
If you or someone you care about is detained or facing deportation, it is important you consult with a qualified deportation attorney right away. Every second counts when your future is at risk. Don't take a gamble. Beat the odds by hiring Higbee & Associates to win your case!
Call (714) 716-8994 now to get legal advice on your case.