Our immigration attorneys are experienced in highly complex immigration matters. We offer services to individuals nationwide and worldwide.
We can help you with all immigration matters, whether:
You are a US citizen or resident family member wishing to bring a loved one to the United States to live with you (either a fiance, spouse, parent, or child);
You already live in the US and you wish to change your immigration status;
You are a lawful permanent resident and wish to become a U.S. Citizen;
You have been scheduled for an immigration hearing and need court representation;
Or you wish to seek an employment visa or investor visa.

Looking to travel or immigrate to Canada?
Higbee & Associates is one of just a few nationwide law firms that has an immigration specialist licensed by the Canadian government. We are uniquely qualified to help people from all over the world who are looking to travel or immigrate to Canada.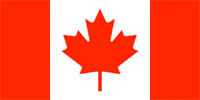 Read more about Canada immigration, or how to apply for rehabilitation if you're dealing with inadmissibility due to criminal offenses.
Contact us now to see how we can help you! Give our office a call to discuss your immigration matters.
If you are already a client, you can log in to our client portal here.